Community
Community Partners
Gladhill Furniture has partnered with the following community groups and charitable organizations to help make a difference in central Maryland.
Frederick Rescue mission
The Frederick Rescue Mission is a Christ-centered ministry providing residential recovery programs to the homeless or chemically addicted, food to the hungry, clothing and furniture to the needy, and connection within our community through relationships.
Since 1964, the Mission has served thousands of our neighbors in need, providing life-changing programs and services. As the largest provider of warm, nutritious meals to the homeless and hungry, the Mission serves breakfast and lunch 365 days a year to an average of 250 people daily. The Mission also distributes free groceries, clothing, and furniture, and offers outreach events and services to those most in need in our community. Lastly, the Mission is home to Beacon House, Frederick's largest transitional shelter for men battling life-damaging addictions and homelessness. For more information on the Frederick Rescue Mission and ways you can get involved, please visit our website at www.therescuemission.org.
---
Dan Ryan Builders' Mission 10 Miler
Gladhill Furniture is proud to be a yearly sponsor of the Dan Ryan Builders' Mission 10 Miler benefiting the Frederick Rescue Mission. All finishers receive a finishers' medal, and prizes are awarded to the top three male and female finishers overall, as well as the top male and female finishers of each age category.
Empty Bowls
Empty Bowls is an international grassroots effort to fight hunger and was created by The Imagine Render Group. The basic premise is simple: Potters and other craftspeople, educators and others work with the community to create handcrafted bowls. Guests are invited to a simple meal of soup and bread. In exchange for a cash donation, guests are asked to keep a bowl as a reminder of all the empty bowls in the world. The money raised is donated to an organization working to end hunger and food insecurity.
---
The YMCA of Frederick County
The YMCA of Frederick County is pleased to recognize Gladhill Furniture as a corporate partner. For many years the YMCA has received support from Gladhill Furniture to assist with providing scholarships to children who desire to engage in YMCA programming but might have financial limitations that would traditionally prevent them from participation. The YMCA appreciates local businesses such as Gladhill Furniture for being socially responsible and supporting the community. A special thank you to everyone at Gladhill Furniture and for those who support them, allowing the YMCA to achieve success through Youth Development, Healthy Living and Social Responsibility.

Make A Wish Foundation
Tens of thousands of volunteers, donors and supporters advance the Make-A-Wish® vision to grant the wish of every child diagnosed with a life-threatening medical condition. In the United States and its territories, on average, a wish is granted every 37 minutes. We believe a wish experience can be a game-changer. This one belief guides us and inspires us to grant wishes that change the lives of the kids we serve.
---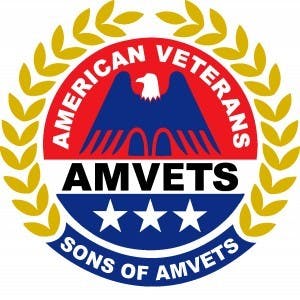 National Sons of AMVETS
The National Sons of AMVETS was chartered in 1983 and is a subordinate organization of the National AMVETS. The organization is headquartered in Columbus, OH and has almost 400 Squadrons in 30 States.
The Middletown Volunteer Fire Company
The Middletown Volunteer Fire Company (MVFC) is a duly chartered fire department and/or rescue squad in the State of Maryland, with facilities located in Middletown, Maryland. This organization serves the general area of the Middletown Valley. It is the mission of the Middletown Volunteer Fire Company to provide emergency services within its response area as follows: fire suppression in all structures, emergency medical services, vehicle extrication, hazardous materials, incidents at the operational level, confined space incidents at the awareness level, ice rescues, still water, swift water, high angle rescues, and trench rescues.